REPLACE MEAT WITH MUSHROOMS TO LOSE WEIGHT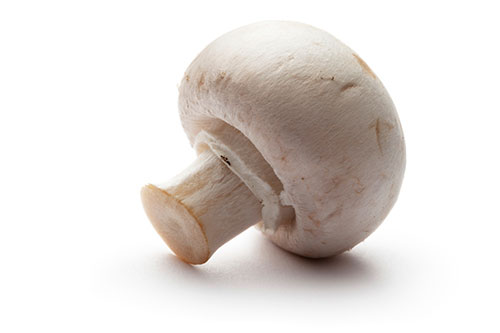 – 17 May, 2013From Meatless Monday USA
Looking to lose weight? Try ditching red meat and eating mushrooms instead.
Last week researchers from the Johns Hopkins Bloomberg School of Public Health's Weight Management Center released the findings of a year-long clinical trial that found when obese participants swapped one cup of white button mushrooms for a serving of red meat they lost weight and lost body fat.
"We chose to study mushrooms both because of their nutritional qualities, and because they make a good meat replacement," says Dr. Lawrence Cheskin of the Hopkins Weight Management Center, the mushroom study's lead author. "They have essentially no calories and zero fat, plus several micronutrients."
Over the course of the study, which was funded by the Mushroom Council, mushroom eaters dropped an average of seven pounds, lost 2.6 inches from their waist circumference and lowered their BMIs.
This latest round of research supports Dr. Cheskin's earlier findings that exchanging low-energy-density foods (like mushrooms and most fruits and vegetables) for high-energy-density foods helps people lower their caloric intake without feeling hungry, thus making it easier to drop pounds. (Foods with a lower energy density have fewer calories per gram than foods with a higher energy density.)
Mushrooms are delicious and so hearty they can easily take center stage at any Meatless Monday meal. Need some inspiration to get cooking with some fabulous fungi? Try some of our favorite mushroom recipes below.

Mini Mushroom Burgers
Grilled Mushroom Cobb Salad
Baked Rosemary Mushroom Polenta
Pulled 'Shroom Sandwich
Fettuccine Florentine
Portobello Burgers
Miso Morel Pasta with Peas